Main content starts here, tab to start navigating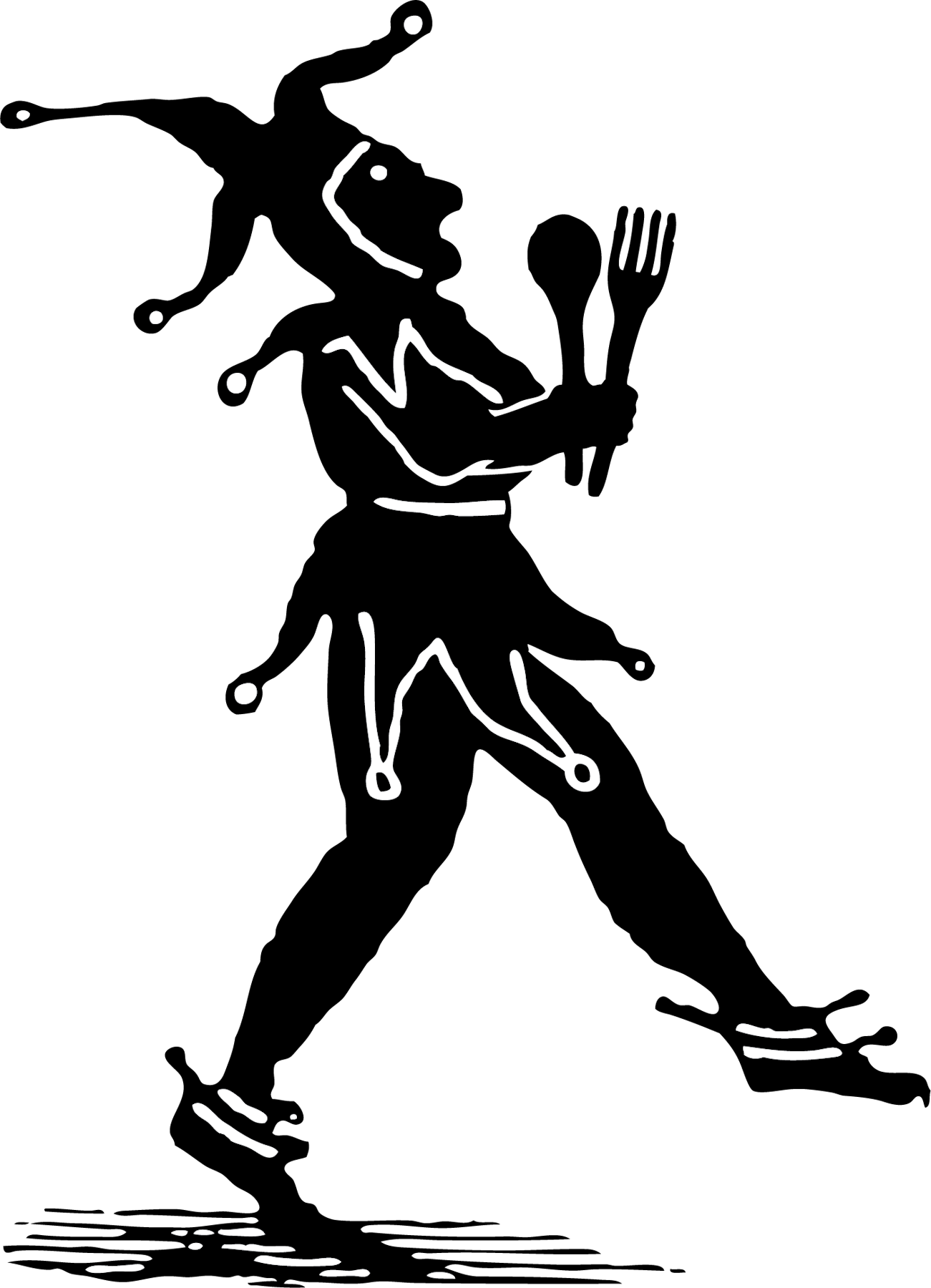 Babbo Ristorante's Enoteca Series returns with a deep dive into the Veneto: a northeastern region of Italy stretching from the Dolomites to the Adriatic. Veneto is known for wines such as Soave and Amarone, food inspired by neighboring Austria and, of course, the world-famous canals of Venice! Our curated six-course tasting menu is paired with ten of the region's most esteemed wines and a few of our favorite hidden gems. We invite you to join us on Thursday, March 23rd for an evening filled with quintessential Veneziana cuisine and wines.
Enoteca Series:
The Food and Wine of Veneto
Pesce in Saor

Marinated Mackeral with Pine Nuts, Raisins & Radicchio
Contra Soarda "Vignasilan" Breganze Vespaiolo 2016

Casunziei

Jumbo Lump Crab, Lemon Butter, Confit Shallots & Chives
Venissa, Veneto Dorona di Venezia 2016
Prà "Monte Grande" Soave Classico 2019

Fegato alla Veneziana

Sliced Sautéed Calf's Liver with Caramelized Onions & Whipped Polenta
Villa Calicantus "Avresir" Bardolino Superiore Classico 2019

Cervo

Venison with Spaetzle and Huckleberry
Zýmē "Oseleta" Provincia di Verona Oseleta 2010
Tommaso Bussola "TB" Valpolicella Classico Superiore 2015

Formaggi

Monte Veronese
Il Monte Caro, Amarone della Valpolicella 2018
Maso Maroni, Amarone della Valpolicella 2018

Tiramisu

Vignalta 'Alpianae' Colli Euganei Fior d'Arancio 2015
Pasta Tasting
Black Spaghetti

with Jumbo Lump Crab and Green Chiles
Criante, Contrada Valle C21 2021


Duo Ravioli

With Sunchokes, Robiola and Aceto Manodori
Petillia, Greco Di Tufo 2019


Garganelli

with "Funghi Trifolati" and Black Truffle Pesto
Bastianich, Venezia Guilia Schioppettino 2011


Beef Cheek Ravioli

with Crushed Squab Liver and Black Truffles
Tritono, Lujan de Cuyo Malbec 2014


Pappardelle Bolognese

La Mozza "Aragone" Maremma Toscana 2018

Sorbetto

Olive Oil Cake and Gelato

Olio Verde, Two Ways + Nacl
Rachele Bosca "Cardamaro" Vino Aromatizzato al Cardo NV


115 Per Person

(Accompanying wines 85 per person – As listed above)
(The Riserva Selection of wines 150 per person – For details ask our Sommeliers)

*Our Pasta Tasting Menu requires the participation of the entire table.

Antipasti
Baby Wild Arugula

with Grana Padano and Aceto Manodori

$19

Castelfranco

with Ricotta Salata, Pomegranate, Pear and Candied Pecans

$24

Asparagus

with Poached Egg, Pea Tendrils and Bottarga

$21

Mozzarella Di Bufala Campana

with Rapini, Romesco, and Almonds

$26

Red Snapper Crudo

with Pickled Fresno Chile, Cucumber, Sea Beans and Meyer Lemon Vinaigrette

$24

Vitello Tonnato

with Crispy Capers

$26

Grilled Octopus

with "Gigante Beans Marinati" and Spicy Limoncello Vinaigrette

$29

Little Neck Clams

in Acquapazza "Crazy Tomato Sauce"

$27

Warm Tripe "alla Parmigiana"

$19

Warm Lamb's Tongue Vinaigrette

with a 3-Minute Egg

$24

Prosciutto San Daniele 24 Month Dok Dall'ava

with Arugula and Rosemary Fettunta

$28

Seared Wagyu Beef Carpaccio

with Roasted Sunchokes, Grana Padano, and Sunchoke Chips

$34

Local Burrata

with Kaluga Caviar, Olio Verde, and Sorrel

$35
Primi
Tonnarelli

with Roasted Tomato, Breadcrumbs, Pecorino and Basil

$26

Gnocchi al Gorgonzola

with Honey Foam and Aceto Balsamico Manodori

$28

Egg Raviolo

with Ricotta in Brown Butter Sage

$26

Busiate Trapanese

with Eggplant, Zucchini, and Ricotta Salata

$26

Ravioli

with Pear and Pecorino "Cacio e Pepe"

$30

Garganelli

with "Funghi Trifolati" and Black Truffle Pesto

$37

Tajarin

with Grana Padano and Black Winter Truffle

$65

Black Spaghetti

with Jumbo Lump Crab, Scallions, and Green Chiles

$39

Spaghettoni

with 1 Pound Lobster and Sweet Garlic Tomato Sauce

$39

Maltagliati

with Duck Ragu, Wild Arugula and Aleppo

$34

Fettucine

with Rabbit Mushroom Ragu, Truffle Pesto, and N'duja

$34

Pappardelle Bolognese

$34

Mint Love Letters

with Spicy Lamb Sausage

$28

Tagliatelle

with Oxtail Ragù

$34

Beef Cheek Ravioli

with Crushed Squab Liver and Black Truffles

$35

100 Layer Lasagna al Ragu Bolognese

$34
Secondi
Pork Chop

with Cherry Peppers, Cipolline and Aceto Manodori

$42

Whole Baked Branzino

with Braised Fennel

$48

Halibut

with Asparagus, Cauliflower, Shitake Mushroom and Prosecco Sauce

$48

Seared Tuna

with Coriander, Fennel and Cavolo Nero

$38

Australian Rack of Lamb

with Swiss Chard, Ceci, and Lemon Yogurt

$56

Veal Milanese

with Truffle Fonduta

$62

Grilled Quail

with Cranberry Beans, Radicchio, and Fig Mostarda

$41

Short Ribs "Brasato"

with Creamy Truffle Polenta and Horseradish Gremolata

$44

Ossobuco Milanese

with Risotto Two Ways

$48

Citrus and Fennel Dusted Sweetbreads

with Parsnips, Salsify and Piccata Sauce

$36

Grilled Ribeye for Two

with Fingerling Potatoes and Tuscan "Intingolo"

$180

Grana Padano Aged Prime Beef Strip Loin

with Pickled Shishito Pepper and Aceto Manodori

$48

Long Island Duck Breast

with Turnips and Savor

$46
Contorni
Roasted Potatoes

with Rosemary

$14

Carrots

with Caraway and Tangerine

$15

Cauliflower

with Bagna "Freida"

$15

Brussels Sprouts

with Pancetta

$15

Rapini

$14
Pasta Tasting Menu
Black Spaghetti

with Jumbo Lump Crab and Green Chiles, Tiberio, Trebbiano d'Abruzzo 2020

Duo Ravioli

with Artichoke, Robiola and Aceto Manodori, Giovanni Celeste Benvenuto "Orange" Calabria Zibibbo VdT 2021

Garganelli

with "Funghi Trifolati" and Black Truffle Pesto, Bastianich, Schioppettino Venezia Giulia 2011

Beef Cheek Ravioli

with Crushed Squab Liver and Black Truffles, Alberto Loi "Nibaru" Monica Di Sardegna 2017

Pappardelle Bolognese

La Mozza "Aragone" Maremma Toscana 2012

Sorbetto

Olive Oil Cake and Gelato – Olio Verde, Two Ways + NaCl Rachele Bosca "Cardamaro" Vino Aromatizzato al Cardo NV
115 Per Person
(Accompanying wines 85 per person - As listed above)
(The Riserva Selection of wines 150 per person - For details ask our sommeliers)
Our pasta tasting menu requires the participation of the entire table
Dolci
Pear Almond Crostata

Tangerine Buttermilk Gelato, Pistachio Tuile

$18

Panna Cotta

Kumquat, Pomegrante, Peanut brittle

$17

Pistachio and Chocolate Semifreddo

$18

Chocolate Caramel Tarte

Fior di latte, almond brittle

$18

Tiramisu

$18

Olive Oil Cake and Gelato

Olio Verde Two Ways + NaCl

$17

Black & White Coppetta

Chocolate and Fior di Latte Gelato, Hazelnut Brittle, Caramel Crema

$16

Ricotta Cheesecake

Grilled Pineapple, Blood Orange Coulis and Honey Gelato

$17

Gelati

Chocolate, Vanilla, Honey

$16

Sorbetti

Passion Fruit, Mango, Coconut

$16
Cocktails
Mezzo e Mezzo

A 1970's Rhubarb forward classic aperitivo from Bassano del Grappa in Veneto. Equal parts Aperitvo Select and Nardini Rabarbaro served chilled and garnished with lemon peel.

$15

Babbo Spritz

Pilla Aperitivo Veneziano Select, Grapefruit & Flor Prosecco

$17

Cinema Paradiso Spritz

Vito Giannone Amaro Segesta, Lemon, Acqua Tonica, Rosemary & Flor Prosecco

$19

D'ella Nonna

Portofino Gin, Cocchi Rosa, Luxardo Maraschino, Lemon & Apple Cider

$18

Raffaella

Marolo Grappa Bianca, St. George Pear Brandy, Batavia-Arrack van Oosten, Nardini Acqua di Cedro & Lemon

$19

Benandanti

Banhez Mezcal, Carpano Vermouth Bianco, Alberti Liquore Strega & Orange Bitters

$20

Sapore di Sale

Arette Tequila Blanco, Silvio Carta "Aspide", Lime, Glep "Grinta" Amaro di Erbe

$19

Isoletta Felice

Habitation Saint-Ettiene Blanc Agricole Rhum, Silvio Carta Mirto Pilloni, Lazzaroni Amaretto, Lime, Luxardo Sangue Morlacco & Mint

$19

Negroni in Legno (Barrel Aged)

Elena Penna London Dry Gin, Bitter Campari, Carpano "Punt e Mes" Vermouth

$21

Espresso Sbagliato

Espresso Sbagliato, Milano Vodka, Nardini Mandorla, Liquore Borgatti & Espresso

$22